565

Vicarage of approx 250mq, adjacent to the village church, in…
Bargecchia, Pieve Fosciana — Garfagnana
The price of this property has recently been reduced.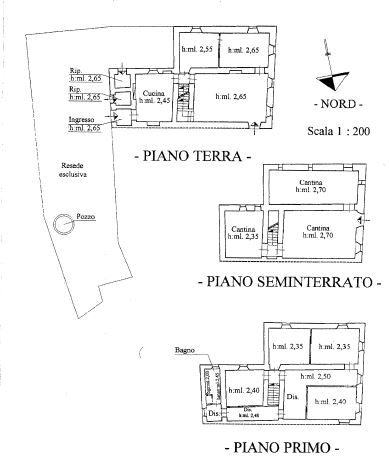 Property description
Vicarage of approx 250mq, adjacent to the village church, in a splendidly panoramic village of the Garfagnana. The property is set on three levels, cellars are on ground level, and the 2 other levels are above. The building has all the architectural details typical of this type of building. It has to be said that the roof is in need of maintenance but the overall structure is sound. Included is an over grown garden in a panoramic position.
Property features
Area250 m2
Rooms

13

N. bathrooms

1

Terrace n/a
Garden

Balcony n/a
Conditions

To be renovated

Energetic class

G

Kitchen

Habitable

Heating

n/a

Box

n/a

Floor

3
On the map
Address

Bargecchia
Pieve Fosciana — Garfagnana
Lucca (Tuscany)
Require more information
×