183

"Studio flat" set on three levels, situated in the historic centre of Barga, Lucca.
Barga — Media Valle del Serchio
Sold
The price of this property has recently been reduced.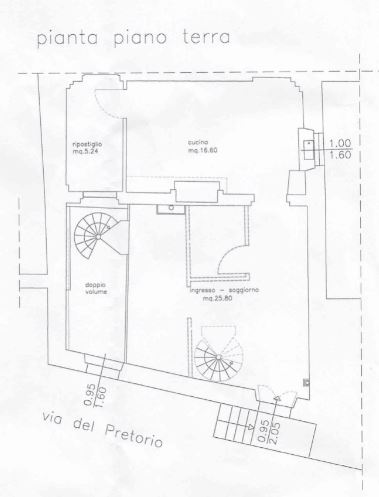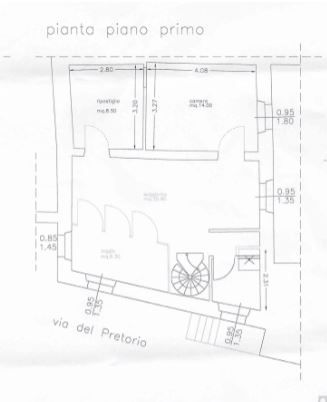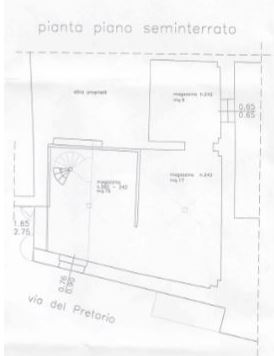 Property description
This townhouse is set on three levels. The basement level has a large arched glass door with wooden shutters. This floor in the past was used as a workshop.
From this level is a staircase that leads to the first floor wich has a internal balcony which looks down into the basement and allows the light from the glass door to illuminate this level.
This first floor consists of a large room in which the front door enters and another room with *fireplace*There is a second spiral staircase which leads directly into the above apartment.
Top floor- on this level we have a new bathroom with shower and three interconnecting rooms. This floor is very bright thanks to the windows and skylight.
The property retains many of the original beams and terracotta details, typical of houses of this area.
It is important to note that the property is approximately 80% completed and it is very close to being habitable. It only requires the electric system to be completed.
The property is within walking distance to the principle medioeval entrance to the city of Barga. The city has been recently recognized as one of the "borghi più belli d'Italia".
The property would lend itself very well to becoming an artist home, with studio/workshop spaces and habitable areas.
Property features
Area90 m2
Rooms

7

N. bathrooms

1

Terrace n/a
Garden n/a
Balcony n/a
Conditions

To be renovated

Energetic class

Exempt

Kitchen

n/a

Heating

Autonomous

Box

n/a

Floor

multitier
On the map
Address

Contact us for further informations
Require more information
×