782

Historic villa set in the heart of the Garfagnana, Lucca.
San Romano in Garfagnana — Garfagnana
The price of this property has recently been reduced.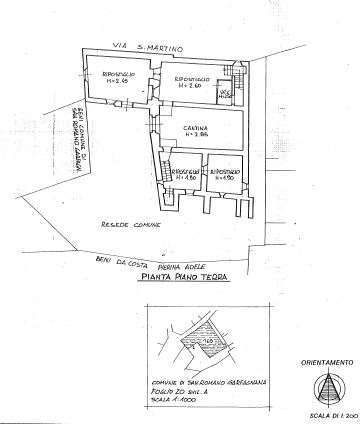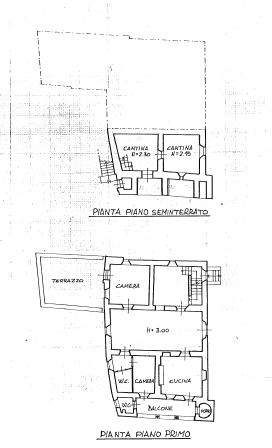 Property description
Noble stone house situated in the historic village of Sillicagnana in the Garfagnana in the province of Lucca.
The property has been restored with great elegance and sensitivity respecting the existing architectural details.
The building is set on three levels, excluding the basement and the attic floor, the property is approx. 450mq, plus the terrace and two arched loggias with panoramic views. Formally the property is divided into two living units but used as one.
First floor – consists of a large hall which leads on to two other living room areas, one with stairs which leads to the second floor and the cellars as well as access to the panoramic terrace, kitchen with a fireplace, dining room, a hallway from which you can access a bathroom and a room presently used as a kitchen. From the dining area and the kitchen one has direct access the panoramic loggia / terrace where the is a working bread oven and small wc ;
Second floor – consists of a large hall that lead on to two bedrooms, the is a former kitchen now used as a bedroom, a hallway that leads to a bedroom with direct access to a bathroom, these rooms have access to the panoramic loggia.
Ground floor – these environments are used as lounge areas, bathroom with shower, storage room, ex- garage with doors that lead directly onto a piazza and boiler room.
From this floor you have direct access to the two further cellars the basements plus gardens.
Attic spaces – these environment are of approx.140mq and perfectly usable spaces.
In addition there is a 35mq terrace, above the former garage, with views across the valley and in towards to the village itself.
The renovation work was carried out on the entire structure and included all the floor, roof and systems. All the work undertake was to a very standard.
The are 5 bathrooms in total including the 2 small ones in the covered loggia area.
The heating and electrics have been newly fitted in according contemporary regulations. As regards the heating system, it has been divided into two zones to allow the possibility of uniting or separating the living spaces.
Property features
Area450 m2
Rooms

12

N. bathrooms

3

Terrace

Garden

Balcony
Conditions

Renovated

Energetic class

G

Kitchen

n/a

Heating

Autonomous

Box

Double

Floor

multitier
On the map
Address

Contact us for further informations
Require more information
×